About Us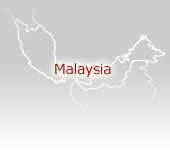 We are strategically located to deliver our services and products. We are fully committed to providing enviromental-friendly business solutions and competitive prices as well as reliable quality to give our customers complete satisfaction.
Lizard Timber ™ is a leading brand providing a wide variety of timber and wood-based products ranging from raw materials to finished goods. We are fully committed to our customers and are 100% service-orientated. We provide products of exceptional quality while ensuring these products only come from sustainable forests, thus ensuring healthy and green environment for our future.
Customer-orientated


We strive to provide prompt and effective solutions to satisfy all our customers' needs.
Quality Assurance
We strive to ensure only products and services of the highest quality is delivered to our customers.
Environmental Care


We care for the environment. We only source our products from environmental-friendly, sustainable forest. This is a promise that we strive to keep to ensure a greener, healthier future.
Company Information
Company Name
:

Lizard Business Trading

Brand Name
:

LIZARD TIMBER

Address
:
Suite #107, MBE Taipan,
No. 51G, Jalan USJ 10/1,
47620 Subang Jaya, Selangor, Malaysia.

Fax

:

+605 3223 677

Mobile

:

+6012 5126 777

Contact
:
Elvin Lim
Trade Consultant
Email
:
elvinlim@lizard-timber.com